THE IDEAL PLATFORM TO REACH PROFESSIONAL REPORTERS ACROSS CALIFORNIA

The Deposition Reporter has established a loyal readership through a long-standing commitment to quality coverage of trends and legislative issues that affect the industry. Our members are committed to improving their professional standards and advancing the profession, and that's why they read The Deposition Reporter.

DISTRIBUTED ONLINE EACH QUARTER TO MEMBERS OF THE DEPOSITION REPORTERS ASSOCIATION OF CALIFORNIA

The Deposition Reporters Association of California (DRA) is is the nation's largest trade organization representing freelance deposition reporters.

DRA strives to preserve and enhance the freelance stenographic reporting profession, ensure its integrity, and maintain its high standards and impartiality wherever stenographic services are required. DRA is committed to ensuring that the freelance stenographic reporting profession remains a viable and integral part of the legal system.
PUBLISHING SCHEDULE
November 2013
Publishes: November 15
Art Due: November 8
January 2014
Publishes: January 15
Art Due: January 2
April 2014
Publishes: April 15
Art Due: April 1
July 2014
Publishes: July 15
Art Due: July 1
October 2014
Publishes: October 15
Art Due: October 1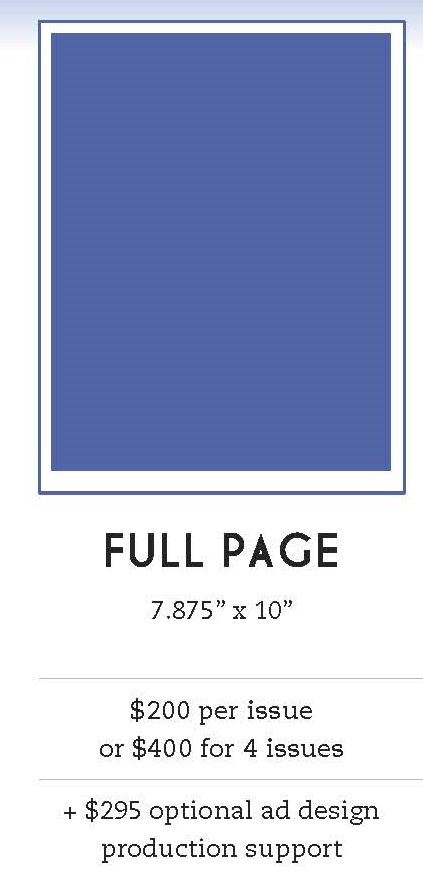 ANNUAL ONLINE ADVERTISING AT CALDRA.ORG
Featured Advertiser: $200
Includes all items to the left, for display on the Advertiser's page

Premier Advertiser: $400
Basic Advertiser benefits, plus a Run-Of-Site (ROS) rotating banner ad (300 x 250 pixels)

Optional Premier Ad Design
Production Support: + $99 Let us help you create your rotating banner ad! *
AD PRODUCTION SUPPORT
Need help creating your ad? We can do that! Just fill out a form and we'll customize your ad based on our suite of templates for each ad size. We'll provide appropriate word counts, and you'll get to proofread your ad for any final updates.
ARTWORK DELIVERY REQUIREMENTS
Please deliver your artwork by 5:00 PM on the appropriate Art Due date to [email protected] Any delays may require shifting your ad placement to the next quarterly issue. All files should be CMYK / 300 DPI / JPG or PDF format. Please outline your fonts if delivering in PDF format. Microsoft Office files (Publisher, Word, PowerPoint, etc.) are not accepted.
PAYMENT DETAILS
Full payment is required three days before Publish Date. Full payment is required with ad for a one-time insertion.
CALL 888-867-2074 TO PLACE AN AD
For more info, contact the DRA office at [email protected] or 888-867-2074.
DRA reserves the right in its sole discretion to accept or reject submitted advertising or content.